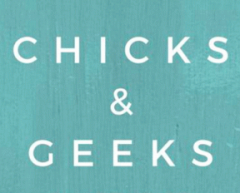 Connect and get real advice from start-up founders, developers and company advisors. Chicks&Geeks is the premier network for entrepreneurs and developers.

We understand the importance of leveraging technology to run our businesses. You don't need to learn how to code to understand how technology works or get some help! Well, a geek (or two) could help you!

Contact us for sponsorships and partnerships opportunities at chicksandgeekskl@gmail.com
Want to find more groups and events like this?